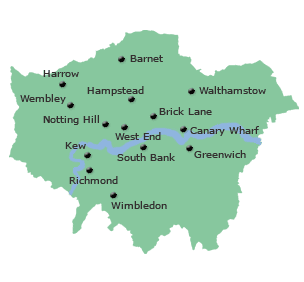 UK news
Written by Administrator
Sunday, 25 June 2017 10:15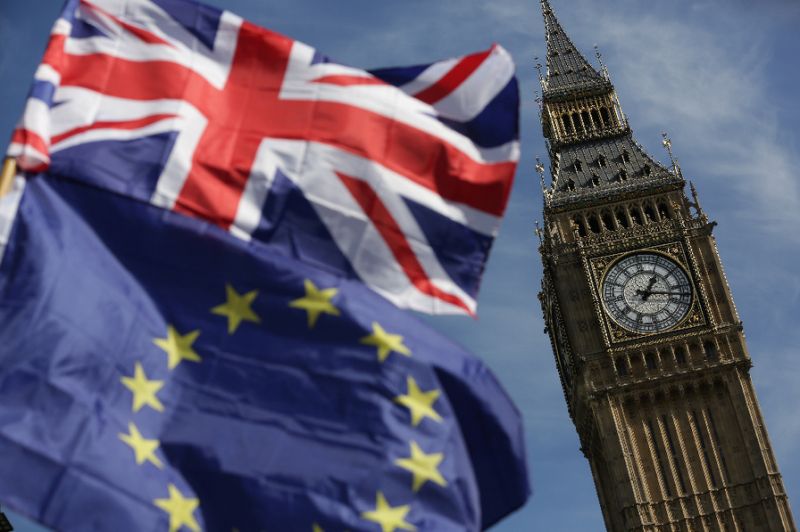 Britain's parliament shut down external access to e-mail accounts on Saturday following a cyberattack.
Parliamentary authorities described the attack as "sustained and determined", in an email sent to lawmakers and published by the Daily Telegraph.
"Earlier this morning we discovered unusual activity and evidence of an attempted cyberattack on our computer network," it read.
"Closer investigation by our team confirmed that hackers were carrying out a sustained and determined attack on all parliamentary user accounts.
"We have been working closely with the National Cyber Security Centre to identify the method of the attack and have made changes to prevent the attackers gaining access."
Written by Administrator
Wednesday, 21 June 2017 12:18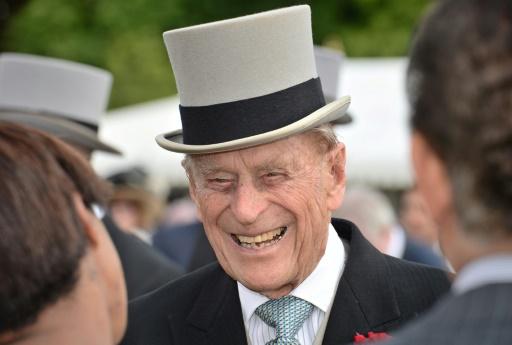 Prince Philip, the 96-year-old husband of Queen Elizabeth II, has been admitted to hospital as a "precautionary measure" for treatment of an infection, Buckingham Palace said Wednesday.
The infection arose from "a pre-existing condition", the palace said.
The Duke of Edinburgh, who is to retire from public duties later this year, was admitted to King Edward VII Hospital in London on Tuesday night.
Prince Philip was due to accompany the monarch to the state opening of parliament on Wednesday as well as the Royal Ascot horse races.
Their eldest son Prince Charles, the heir to the throne, accompanied Queen Elizabeth to the Houses of Parliament in his place.
"Prince Philip is in good spirits and is disappointed to be missing the state opening of parliament and Royal Ascot," a Buckingham Palace spokesman said.
"Her Majesty is being kept informed and will attend Royal Ascot as planned."
Written by Administrator
Monday, 19 June 2017 15:11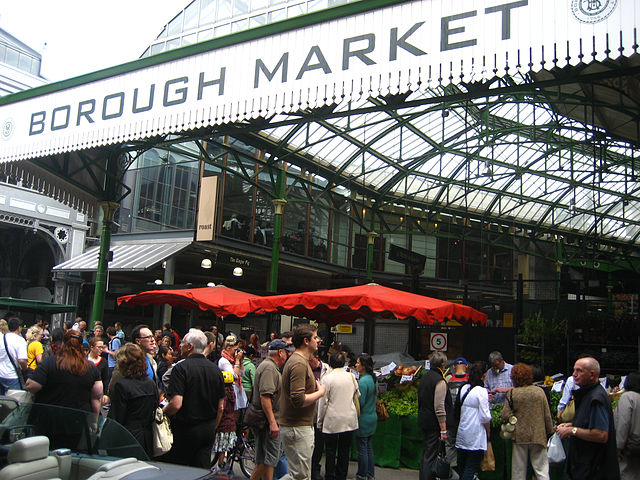 As London's terror-hit Borough Market reopened Wednesday, a local poet's words echoed around: "Let them, the traders, appeal to your tastes, there is much to be gained from the wonderment of this place."
Stall holders, London Mayor Sadiq Khan and media mogul Rupert Murdoch were among the 200-strong crowd that broke into applause as the 27-year-old poet ended his ode to the historic market.
"I am a local boy, it has been a real roller-coaster," rapper-turned-poet Suley Muhidin told AFP.
"London has responded really well, we've really supported each other, so much love. We are united."
The market, which has stood on the site since the 13th century, fell silent shortly before 10:00 am (0900 GMT) in honour of the eight victims of the van and knife attack 11 days ago, when three terrorists rampaged through its popular bars and pubs.
The silence was broken by fruit and vegetables merchant Paul Wheeler, who tearfully rang the historic market bell that signalled a return to business.
Within minutes, customers were hopping between the tight-knit community of stalls offering cured meats, pungent cheeses, spices and fresh bread, seafood, exotic vegetables and olives.
"Borough Market has a very strong spirit of its own, and in a way we're not really competitors, we are all part of a family," said Monika Linton, founder of Spanish food importer "Brindisa".
"The ceremony was a momentous moment for the community to try and reclaim the space from the tragedy of Saturday."
- 'Very harrowing' -
Donald Hyslop, chair of trustees at Borough Market, told AFP that feelings were still running high.
"Everyone's feeling very mixed emotions. We're still feeling raw.
"There has been a market in this area for 1,000 years. It has survived fire, flood, plague and war," he told the crowd.
"It has just been a part of the everyday life of the city and its communities - a place people come to shop, eat, socialise and laugh.
"When people are ready to come, they will be welcome with open arms and their support and solidarity is absolutely vital."
His call was soon answered, with visitors from far and wide pouring through the market's gates.
"We wanted to bring some good wishes," said visitor Angela Silcock, from Arizona.
"Everything about the market is special, from the structure itself. It's a great way to spend a few hours, it's a great London experience."
Australian Anthony Bridgeman said he had come to "show support". Two of his compatriots were among the eight killed.
"It's knocked London sideways, and everyone's rallying and got to get back on their feet," he said.
"It's a historical market, great produce and we love London, we want to support London."
Fish merchant Les Salisbury said traders could potentially lose out from the closure since the attack.
"Our insurance company is looking into it, but there are other people worse of than us so it's not a real concern," he said.
Religious leaders blessed the grand art-deco building where the three assailants were shot dead by police.
"We wanted to respond to the request (by) going around the market, saying prayers, sprinkling holy water, asking for cleansing (of) all the terror that we have experienced on our streets and give thanks to the wonderful triumph of the human spirit," said Christopher Chessun, the Bishop of Southwark, whose cathedral is right next to the market.
As the lunchtime rush of customers arrived, basking in the summer sunshine, it appeared that it was business as usual, but for traders, the wounds will take time to heal, said Linton.
"You need to somehow get back to normality, but it's been very harrowing." afp
Written by Administrator
Sunday, 18 June 2017 20:51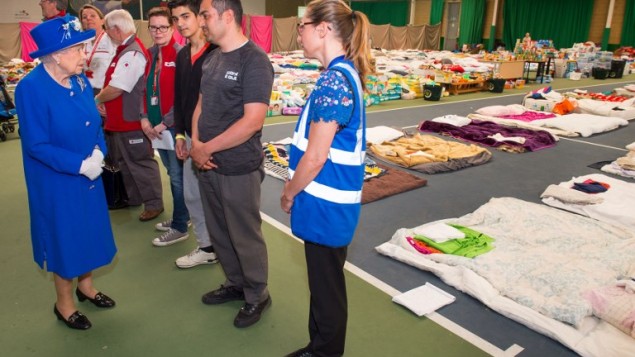 A total of 58 people are presumed dead after the devastating fire in a London tower block, police chief Stuart Cundy told reporters on Saturday as public anger continues to grow. "We've worked tirelessly to establish how many people we believe were in Grenfell Tower on the night and at this point in time we are unable to say that they are safe or well," he said.
"Sadly at this time there are 58 people who we have been told were in Grenfell Tower on the night that are missing and therefore sadly I have to assume that they are dead," he said. The number of confirmed fatalities remains at 30.
Written by Administrator
Saturday, 17 June 2017 20:17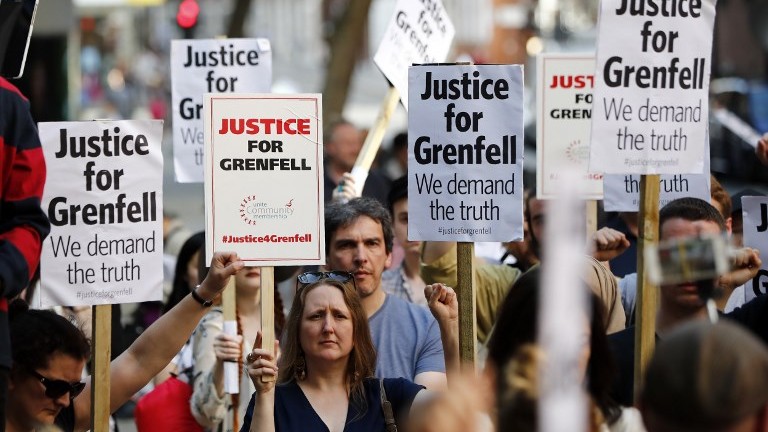 Angry London residents heckled Prime Minister Theresa May and stormed local authority headquarters Friday as they demanded justice for the victims of a tower block fire that left 30 people dead, with dozens more unaccounted for.
May was criticized for avoiding locals when she visited the burnt-out shell of the 24-story Grenfell Tower on Thursday, but faced cries of "shame on you" and "coward" when she returned the following day.
Dozens of police officers held back booing crowds and broke up scuffles as her car drove off from a local church, where she had met survivors, residents and volunteers and promised new funds for those affected.
There were also angry scenes outside the offices of the Kensington and Chelsea council, which was responsible for managing the 1970s social housing block, in a working-class enclave in one of London's richest areas.
There are questions about why the block was not fitted with sprinklers or a central smoke alarm, and whether a recent refurbishment, including new external cladding, helped fuel the flames.
Written by Administrator
Friday, 16 June 2017 04:07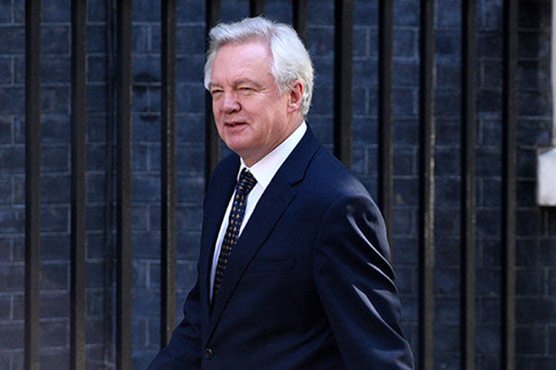 Britain and the European Union will start Brexit negotiations on Monday, while Prime Minister Theresa May nears a deal to prop up her minority government following her election fiasco.
Brexit talks had been expected to begin in Brussels next week but May s loss of her parliamentary majority in a snap general election one week ago raised doubts about the date.
"The first round of talks that will see the United Kingdom leave the European Union will start on Monday June 19," the Department for Exiting the European Union ministry said on Thursday.
Written by Administrator
Friday, 16 June 2017 04:04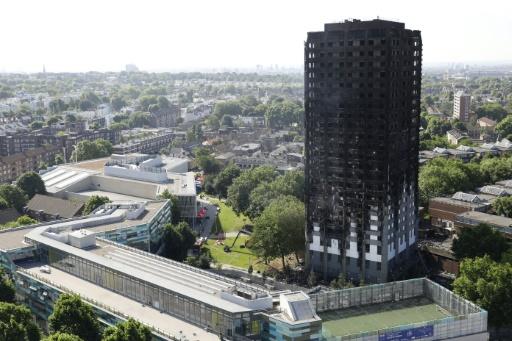 Anger mounted in London on Wednesday over a devastating tower block blaze which killed at least 17 people, as police said some of the victims were left unrecognisable by the blaze.
Locals yelled questions at Mayor Sadiq Khan as he walked through the west London neighbourhood where the 24-storey Grenfell Tower went up in flames early on Wednesday.
"How many children died? What are you going to do about it?" a boy asked Khan, as the mayor tried to stop tensions rising further.
"You can see the anger for the community, justifiably so," he said.
"Many people have been saying for some time now, their concerns about the housing we're talking about now, but also other tower blocks around London."
Written by Administrator
Friday, 09 June 2017 11:05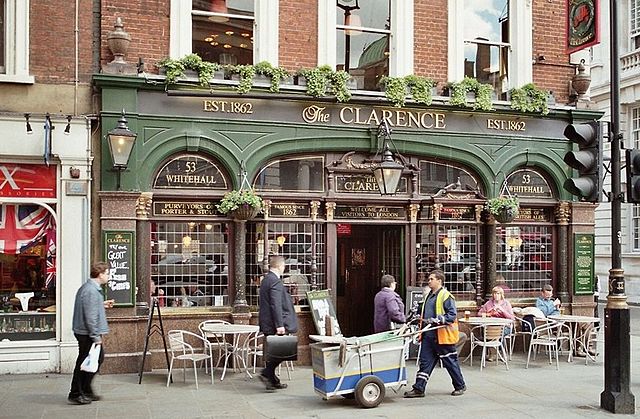 "The Theresa cocktail wins by a landslide," he said.
As the exit poll announcement loomed, punters clustered around the screens and conversations fell silent.
When forecasters suggested no party had won an overall majority, some lowered their heads in disappointment while others were jubilant.
The poll showed the Conservatives falling from 330 to 314 seats, short of an overall majority. Jeremy Corbyn's Labour party was second but estimated to be on course to increase its number of seats from 229 to 266.
"I am super, super happy!" said Sarah Holmes, 26.
"It is such a payback for me. In 2015, these guys were cheering and I was crying and now I'm cheering and they are crying," she said.
Written by Administrator
Thursday, 08 June 2017 12:05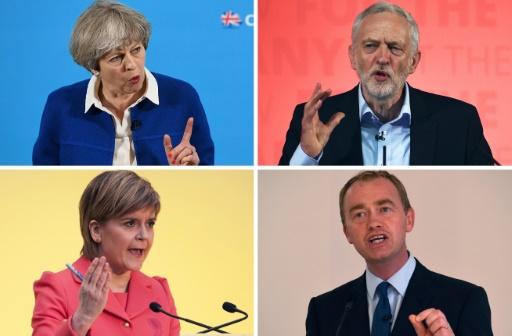 Britain goes to the polls on Thursday to elect the prime minister who will chart Britain's course through Brexit negotiations and confront the aftermath of three terror attacks in less than three months.
Here are the key points from the manifestos of the main parties:
- Brexit -
Conservatives: Prime Minister Theresa May has already outlined her negotiating demands, saying she will seek a departure from the European Union's single market and an end to free movement of people.
Labour: The party will accept Britain's departure from the European Union, but will fight to retain benefits of the single market, vowing in its manifesto not to leave the bloc without a deal.
Liberal Democrats: The Lib Dem manifesto provides the strongest opposition to Brexit, promising to hold a second referendum on a final Brexit deal and to maintain free movement of people with the continent.
If the Brexit deal is rejected in a second referendum, the Lib Dems say Britain would stay in.
Scottish National Party (SNP): The party wants a referendum on independence before Britain actually leaves the bloc and has said an independent Scotland would then re-apply to join the bloc.
First Minister Nicola Sturgeon also wants a seat in Brexit negotiations and for Scotland to be given special status to be allowed to stay in the single market even if the rest of Britain leaves.
UKIP: The deeply eurosceptic, anti mass-immigration party has promised to ban the flying of the EU flag on public buildings and to push the government into not paying for any divorce settlement with the bloc.
- Immigration -
Conservatives: The Tories will try to reduce annual net migration to the tens of thousands, down from 248,000 in 2016 although some senior party figures are sceptical whether this can be achieved.
May has promised that Britain will end freedom of movement with European citizens following Brexit.
Labour: Jeremy Corbyn's party has made no pledge to reduce immigration, saying in its manifesto that it "believes in fair rules and reasonable management of migration".
Lib Dems: The Lib Dems manifesto puts no target on immigration levels, and calls to remove students from official migration statistics.
SNP: The party's manifesto calls for the devolution of immigration powers to Scotland to allow immigrants from the European Union to continue to come.
UKIP: The party advocates a "one in, one out" immigration system and pledged to reduce net migration to zero over a five-year period.
Written by Administrator
Monday, 05 June 2017 13:47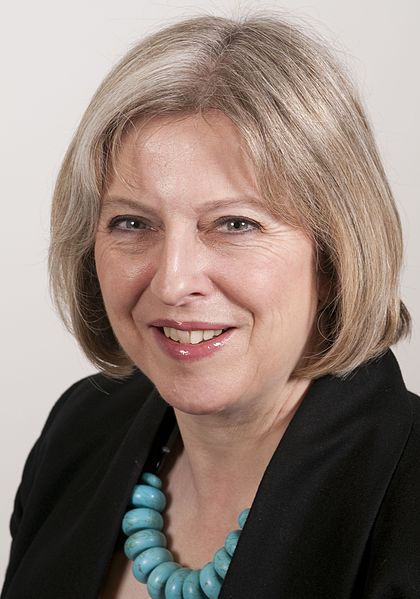 UK Prime Minister Theresa May is seeking re-election as a tough leader to take Britain through Brexit, but her "strong and stable" image is under close scrutiny after a string of terror attacks and campaign missteps ahead of Thursday's vote.
May won praise in many quarters for her initial responses to the Manchester concert bombing and Saturday night's rampage in London, which left seven people dead.
But by focusing much of her Conservative party's campaign on her rival Jeremy Corbyn's security credentials, she has faced accusations of politicizing the attacks.
A u-turn on a key manifesto proposal to fund elderly social care was also damaging, while some voters also expressed irritation that she called the snap vote despite promising not to.
The election is May's first since taking office after last year's referendum vote to leave the European Union, when she replaced David Cameron with little opposition.
<<

Start

<

Prev

1

2 3 4 5 6 7 8 9 10 Next > End >>


Page 1 of 73