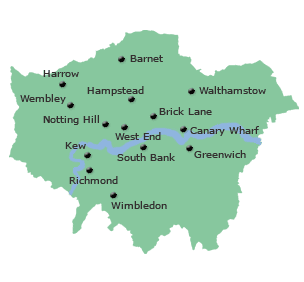 UK news
Written by Administrator
Wednesday, 16 November 2016 17:32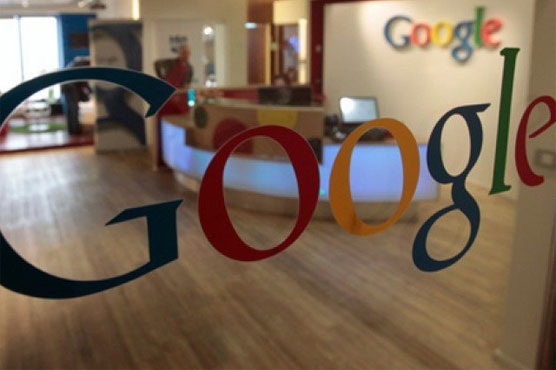 US tech giant Google on Tuesday confirmed it will expand its vast campus in central London, a move a source said is expected to bring 3,000 jobs to the British capital.
Google announced it would add a new office building to a complex currently under development behind London's King's Cross train station, which the tech firm said would be its first wholly owned and designed building outside the US.
"Here in the UK, it's clear to me that computer science has a great future with the talent, educational institutions, and passion for innovation we see all around us," Google CEO Sundar Pichai said in a statement.
"We are committed to the UK and excited to continue our investment in our new King's Cross campus."
An estimated 3,000 jobs will be created by the move, a source close to the matter told AFP.
The ten-storey building adds to Google's previously-announced plans in the British capital, with 2,500 Google employees already working in one office and more due to move into a building set to open in 2018.
In total 7,000 Google staff will eventually be working at the King's Cross hub, with no date given for the opening of the newly-announced third office.
Written by Administrator
Tuesday, 15 November 2016 18:25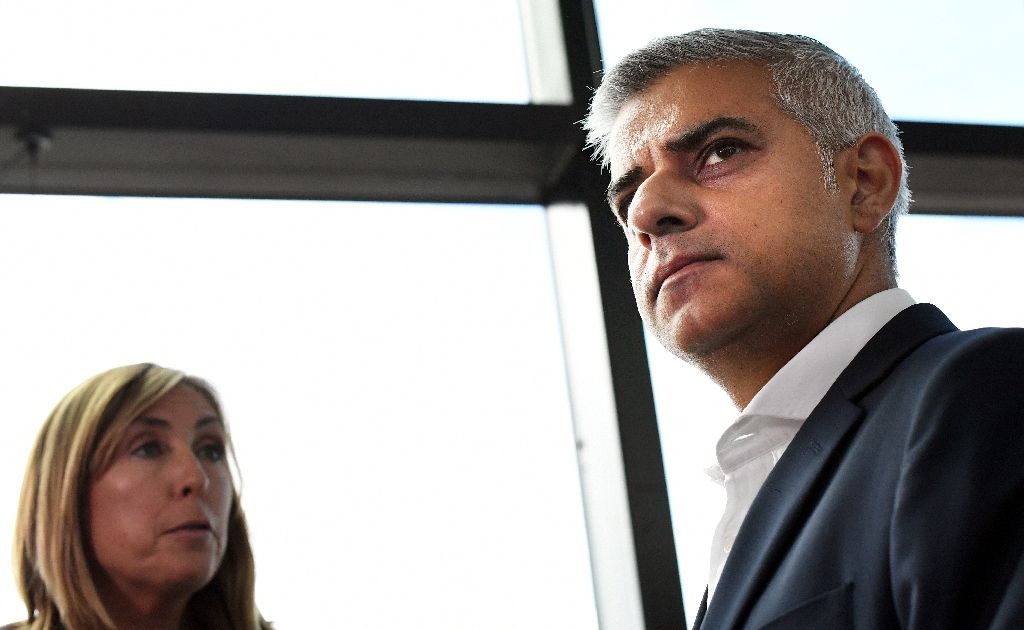 London mayor Sadiq Khan on Monday blamed a lack of integration between communities for fuelling the "divisive political forces" that led to the Brexit vote in Britain and the rise of Donald Trump.
Speaking on the sidelines of a forum in City Hall with mayors from around the world, he urged city leaders to take action or risk further backlash.
"There are populist parties around the world taking advantage of the concerns and anxieties people legitimately have... we (Britain) chose to leave the European Union and we've had a very divisive US presidential election," he told AFP in an interview.
"We've seen with social and scientific advances the globalised northern countries doing very well, but within those countries people feeling they're not sharing the fruits of that prosperity," he added.
Written by Administrator
Monday, 14 November 2016 19:28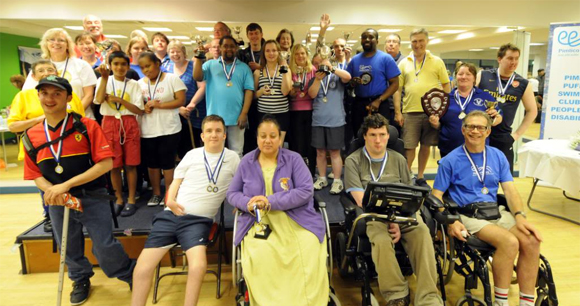 The Westminster International Rotary Club (WIRC) has been a long-time supporter of the Pimlico Puffins, the swimming club for the disabled in the heart of Westminster. At the Annual Gala of the Pimlico Puffins at the Queen Mother's Sport Centre in Victoria on 6 November 2016, John Bartlett, President of WIRC presented a cheque over GBP 1,000 to Pimlico Puffins' Chair, Natasha Fleming.
Pimlico Puffins is a swimming club for those who have learning difficulties or physical disability and who would like to learn to swim or exercise in the water. All ages, size, shapes and characters attend the club to enjoy a swim.
John Bartlett said: "The Westminster International Rotary Club is a proud supporter of the swimming club and it is wonderful to see the joy of the swimmers at today's gala event. We would like to thank Natasha and her team of volunteers for their fantastic effort."
Written by Administrator
Thursday, 10 November 2016 12:53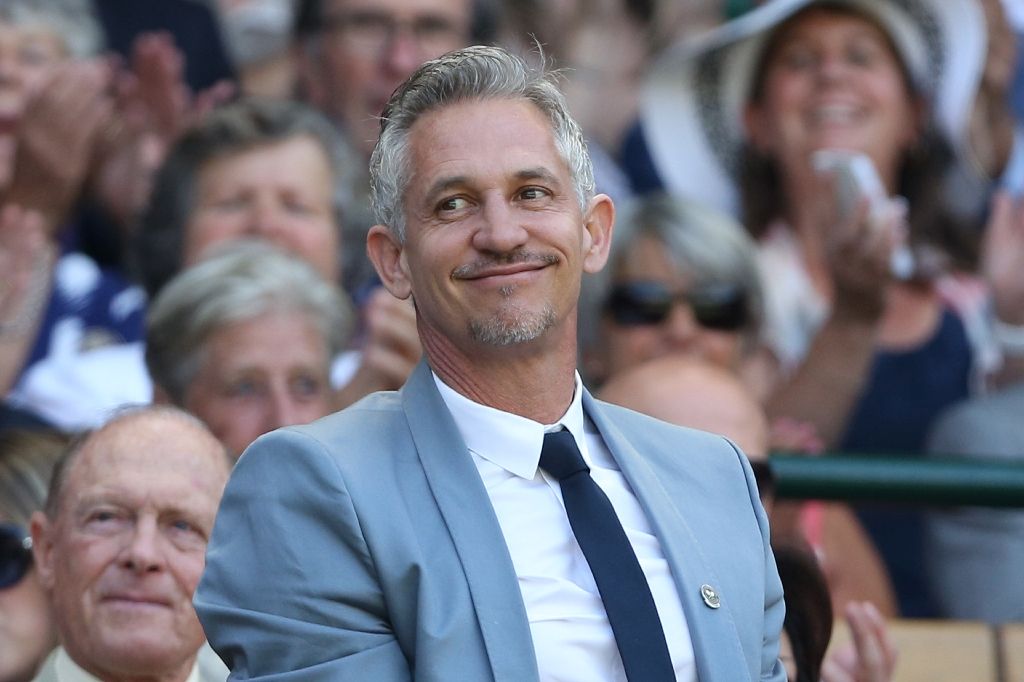 Having spent his football career at centre-forward, Gary Lineker's outspoken stance in the aftermath of Britain's Brexit referendum has seen him proclaimed as the country's most prominent left-winger.
Lineker, renowned as English football's Mr Nice during his playing days, said he was "ashamed of my generation" after Britain voted to leave the European Union on June 23.
He has called people questioning the age of child migrants "hideously racist", ridiculed Nigel Farage, leader of the pro-Brexit UK Independence Party, and branded America's new president-elect Donald Trump "a joke".
Lineker's Twitter posts have been attacked by centre-right tabloid The Sun, which has labelled him a "leftie luvvie" and called for him to lose his high-profile BBC presenting job for not being impartial.
But people have rallied to the former England striker's defence on social media, with some mischievously dubbing him "the Leader of the Opposition".
"I didn't do this to start some sort of campaign, although it's turned out that way," Lineker told AFP.
Written by Administrator
Tuesday, 08 November 2016 21:17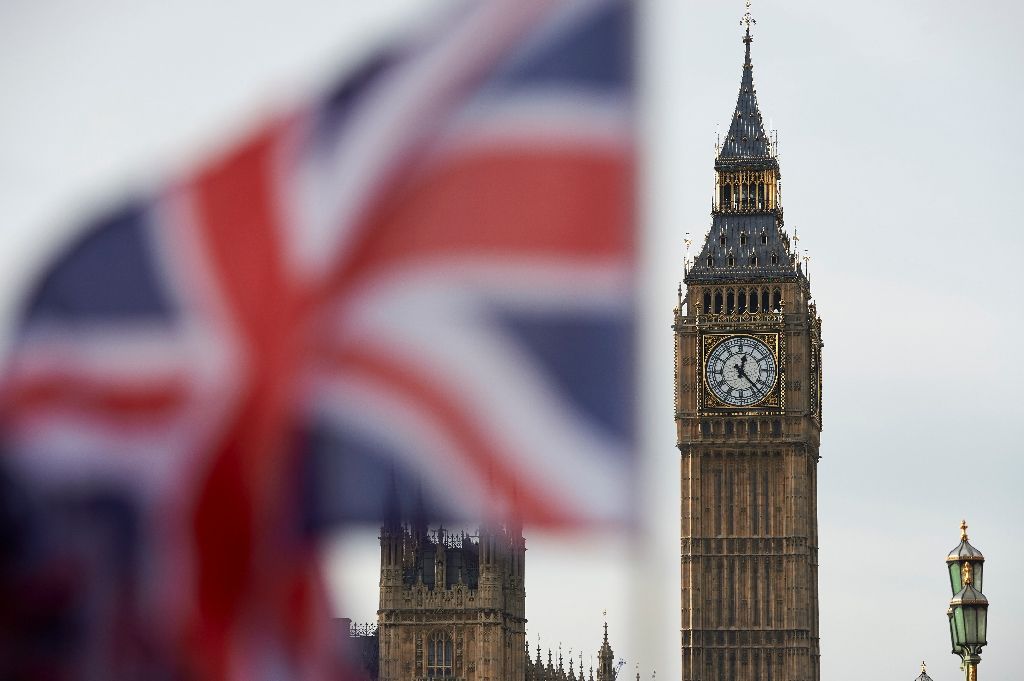 Britain's Supreme Court said Tuesday it has set aside four days starting on December 5 to hear the government's appeal against a landmark ruling that it must seek parliament's approval to start the Brexit process.
All 11 Supreme Court judges will hear the case, which could delay Britain's withdrawal from the European Union, and will deliver their judgement "probably in the New Year", a court statement said.
Prime Minister Theresa May's Conservative government is appealing against a High Court ruling last week that it does not have the executive power alone to trigger Article 50 of the EU's Lisbon Treaty, which begins exit negotiations.
The judgement prompted outrage among those who fear that some members of parliament -- most of whom wanted to stay in the EU ahead of June's shock referendum vote to leave -- may seek to delay or block Brexit, or ease the terms of the divorce.
Such was the extent of the personal attacks on the judges -- branded "Enemies of the People" by one tabloid newspaper -- that the justice minister was forced to issue a statement defending the independence of the judiciary.
Written by Administrator
Tuesday, 08 November 2016 15:46
Britain's Prince Harry confirmed Tuesday he is dating US actress Meghan Markle as he blasted the racist "wave of abuse and harassment" directed towards her since their relationship came to light.
In what Kensington Palace admitted was an "unusual" statement, the prince, 32, urged media to refrain from "further damage" as he hit out at the "racial undertones" of newspaper coverage.
Harry also took issue with the "outright racism and sexism" on social media directed against mixed-race Californian television actress Markle, 35, best known for her role as Rachel Zane in the US TV drama "Suits".
"The past week has seen a line crossed," said the statement from Harry's communications secretary Jason Knauf.
"His girlfriend, Meghan Markle, has been subject to a wave of abuse and harassment.
"Prince Harry is worried about Ms Markle's safety and is deeply disappointed that he has not been able to protect her. It is not right that a few months into a relationship with him that Ms Markle should be subjected to such a storm.
Written by Administrator
Friday, 04 November 2016 14:15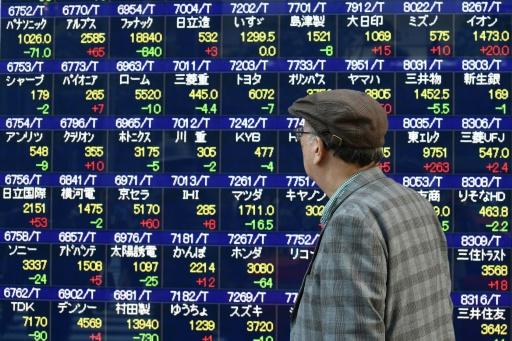 Britain's pound leapt to $1.25 on Friday, one day after judges ruled London needed parliamentary approval to trigger Brexit, as the dollar and world stocks were rocked by US vote fears.
Sterling hit a level last seen on October 7 as Prime Minister Theresa May told European leaders that her March deadline for triggering Brexit negotiations "remains unchanged" -- despite growing worries that the ruling could delay Britain's EU exit.
Meanwhile, official data showed that the US economy added a solid 161,000 jobs in October while the unemployment rate fell to 4.9 percent.
"The High Court ruling has introduced a whole new set of political uncertainties," Rabobank analyst Jane Foley told AFP.
"However, since most of these are seen as reducing the chances of a bitter divorce from the European Union's single market, the pound is better supported.
Written by Administrator
Friday, 04 November 2016 11:33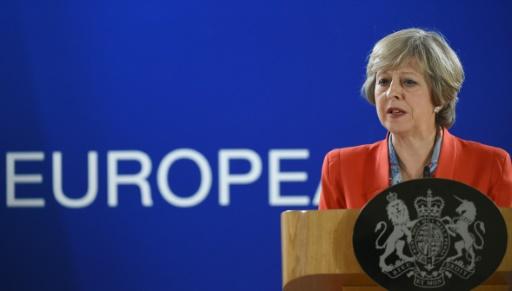 British Prime Minister Theresa May was Friday expected to tell the European Union she will stick to her Brexit timetable despite a landmark court ruling throwing her plans into jeopardy.
May is likely to tell European Commission President Jean-Claude Juncker in a phone call Friday morning that Britain will press ahead with the divorce process as planned after June's seismic referendum vote to quit the 28-member bloc.
Her office said she still intends to fire the starting gun on official talks "by the end of March", despite Thursday's High Court ruling that her government does not have the power on its own to trigger Article 50 of the Lisbon Treaty, which would formally start the process.
The decision raises the prospect of a protracted parliamentary debate before then -- in a chamber that overwhelmingly opposed Brexit -- although EU leaders themselves have urged a swift departure.
Lawmakers could also demand to know May's negotiating strategy and seek to maintain stronger ties with the bloc before agreeing to invoke Article 50.
Written by Administrator
Thursday, 03 November 2016 18:31
The High Court struck a blow Thursday to the British government's plans for leaving the EU, ruling it must seek parliament's approval before starting exit talks in a landmark judgement that could delay Brexit.
Three senior judges said Prime Minister Theresa May's government does not have the power on its own to trigger Article 50 of the European Union's Lisbon Treaty, the formal notification of Britain's intention to leave the bloc.
May has promised to begin the process by the end of March but the ruling raises the prospect of a protracted parliamentary debate before then, in a chamber which overwhelmingly opposed Brexit and may seek to soften the break with the EU.
The pound -- which has tumbled to multi-year lows against its main rivals in recent weeks as markets weigh the economic risks of Britain potentially leaving the European single market -- soared against the dollar and euro Thursday, jumping above $1.24.
Bank of England governor Mark Carney told a press conference the ruling was "an example of the uncertainty that will characterise this process".
EU leaders have been pressing for a swift divorce, and May has arranged a phone call with European Commission chief Jean-Claude Juncker on Friday, a commission spokesman said.
Written by Administrator
Wednesday, 02 November 2016 16:29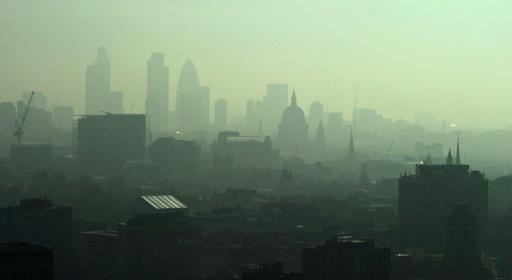 Environmental campaigners in Britain won a High Court legal battle on Wednesday over the government's failure to tackle air pollution to meet European standards.
The ClientEarth non-governmental organisation (NGO) argued that Britain's environment minister had failed to take action to comply with European Union law on levels of nitrogen dioxide "as soon as possible".
A judge ruled in favour of the group's case, declaring that the government's Air Quality Plan was unlawful and "must be quashed" and rewritten.
The defeat is a blow for the government as it seeks to demonstrate its commitment to the global climate change deal struck in Paris last year.
ClientEarth's case focused on claims that ministers prioritised costs over health implications when drawing up plans to cut emissions.
The government's own data estimates that air pollution causes more than 40,000 premature deaths a year in Britain.
In his ruling, judge Neil Garnham said the government's goal of complying with EU targets nationally by 2020 and in London by 2025 were too distant and its model for future emissions "too optimistic".
<< Start < Prev 1 2 3 4 5 6 7 8 9

10

Next > End >>


Page 10 of 76