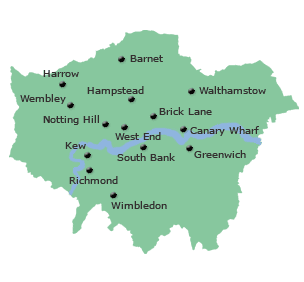 UK news
Written by Administrator
Sunday, 18 December 2016 17:40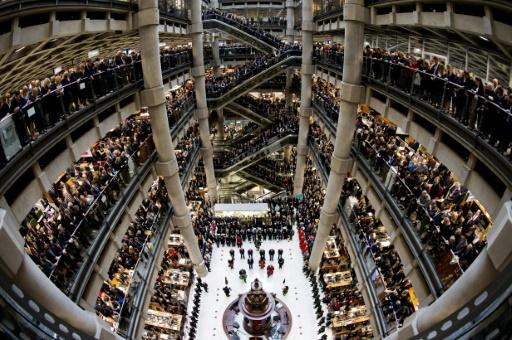 Lloyd's of London, the historic insurance market, has drawn up plans to move part of its operations to elsewhere within the European Union when Britain exits the bloc.
The company had already warned before the June 23 referendum that it was examining contingency plans in the event of Brexit.
"Following the referendum we committed to looking at the options that would allow the Lloyd's market to continue trading seamlessly with the EU," the group said in a statement sent to AFP on Friday.
"This included establishing a subsidiary model amongst others.
"We will continue to develop our plans on creating a subsidiary and will provide a detailed update to the market on the progress we have made early next year."
Media reports suggested this week that Lloyd's has shortlisted five cities that could include Dublin, Frankfurt and Paris, but the group did not comment on this.
Written by Administrator
Tuesday, 13 December 2016 21:52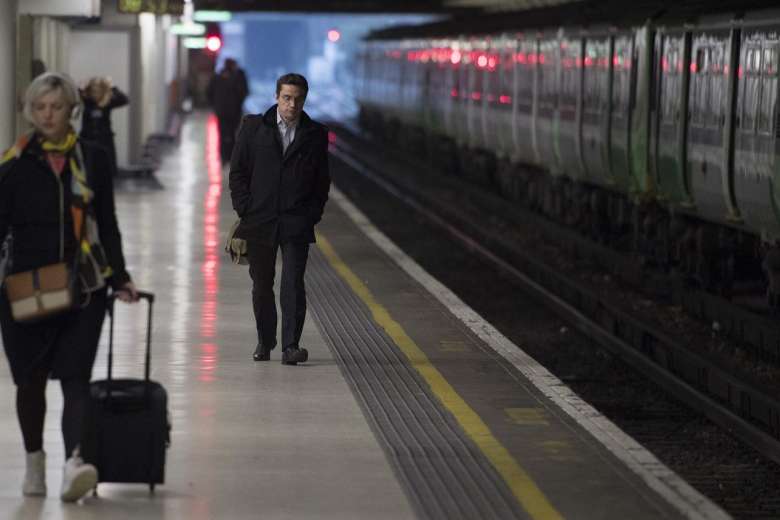 Hundreds of thousands of British commuters faced travel chaos on Tuesday (Dec 13) as train drivers went on strike in what is expected to be the worst rail disruption in decades.
Southern Rail, which runs trains between England's south coast and London, warned of severe disruption as it cancelled more than 2,000 services after workers launched three days of industrial action.
Up to 1,000 drivers are involved in the strike which will affect around 300,000 passengers, including those travelling to London's Gatwick airport.
Written by Administrator
Monday, 12 December 2016 23:26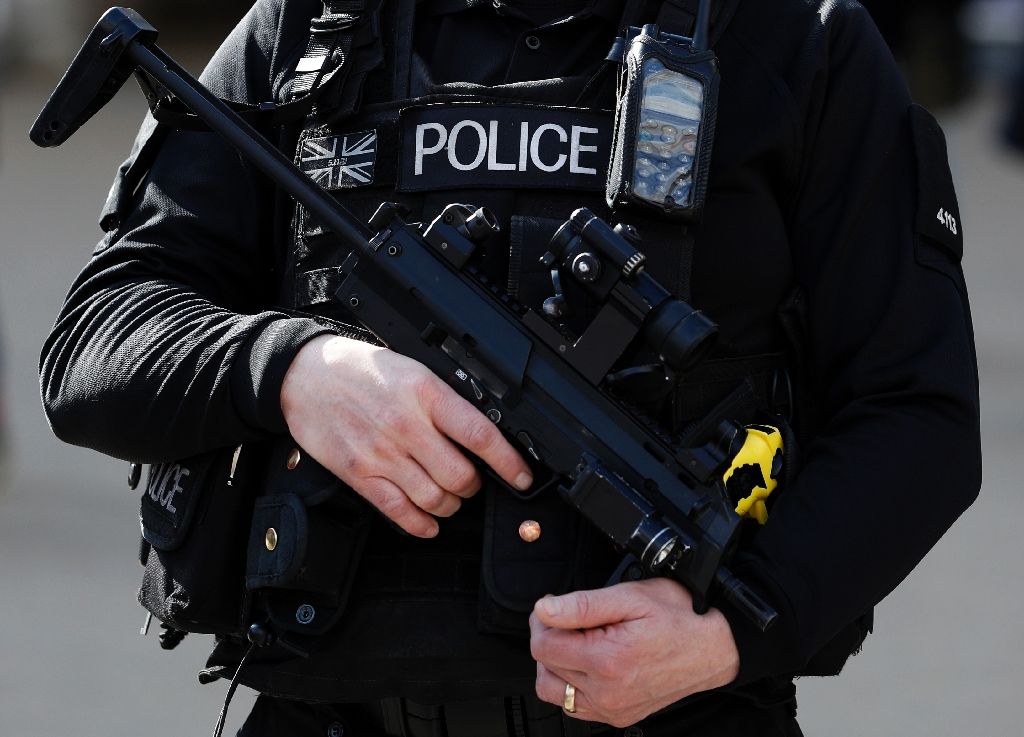 A man was stabbed at a London suburban train station on Monday by an attacker said by eyewitnesses to have shouted that he wanted to kill Muslims.
Police said they had arrested a 38-year-old man following the attack on a train which left the victim, who is in his forties, in serious condition in hospital.
An eyewitness, 36-year-old Miguel Oliveira, told the Press Association news agency that he came face-to-face with the attacker, who was "shouting uncontrollably".
"He was walking towards me and he was shouting stuff like 'Death to Muslims' and 'Go back to Syria'," he said.
Local resident Shellby Curry, 24, told the agency that she saw a man waving what looked like a knife and screaming "Muslims fucking hate them, kill them all".
Written by Administrator
Saturday, 10 December 2016 22:01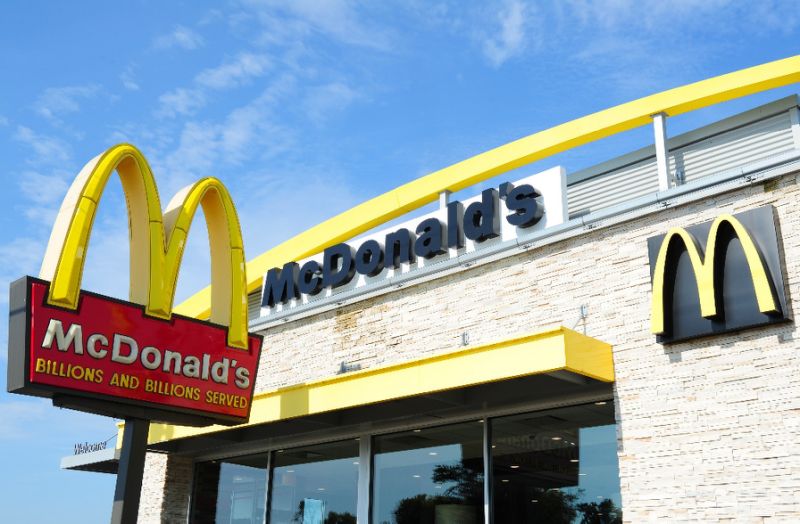 McDonald's will move fiscal headquarters for the majority of its non-US operations to Britain, it said Thursday, following an EU crackdown on tax deals struck by multinationals including the fast-food giant.
McDonald's is establishing a new Britain-based holding company to cover royalties from most licensing agreements outside the United States, shifting its tax base from Luxembourg.
The profits will be subject to British tax, McDonald's said in a statement that was immediately welcomed by the British government, which is under pressure to preserve economic stability as the country prepares to leave the European Union.
Prime Minister Theresa May has pledged to cut corporation tax to 17 percent by 2020 from the current 20 percent, prompting warnings by commentators in continental Europe that Britain is planning to become a "tax haven" post-Brexit.
"We welcome continued investment from companies around the world into the UK, particularly where that's securing growth and increasing jobs," May's spokeswoman told reporters at a daily briefing.
Written by Administrator
Wednesday, 30 November 2016 18:46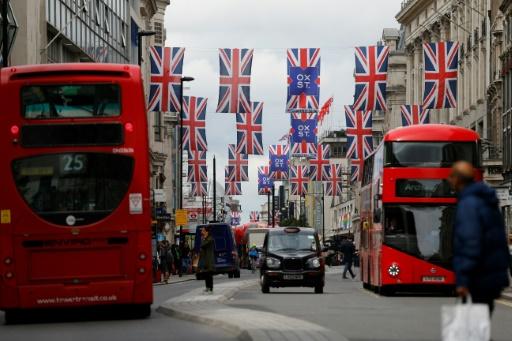 While the prospect of Brexit is weighing on much of the British economy, tourism and luxury goods businesses are cashing in on bargain-hungry visitors lured by the slide in the pound.
London's tourism agency says sales of goods eligible for sales-tax exemption have gone up by a third since the Brexit vote in June, which sent the pound sterling plunging against the euro and dollar.
"We calculated that over the last four months it's been about 12 percent cheaper for Europeans to come and shop here," said Chris Gottlieb, head of leisure marketing at the agency London & Partners.
The pound is now at 1.17 euros compared with 1.3 euros before the shock vote to leave the European Union, while it has also fallen to $1.25 from $1.49.
The result is that London has become the cheapest city for luxury goods shopping in the world in dollar terms, according to a study by Deloitte.
- 'Going to spend much more' -
In tourist areas, the effects are evident.
Written by Administrator
Thursday, 24 November 2016 12:07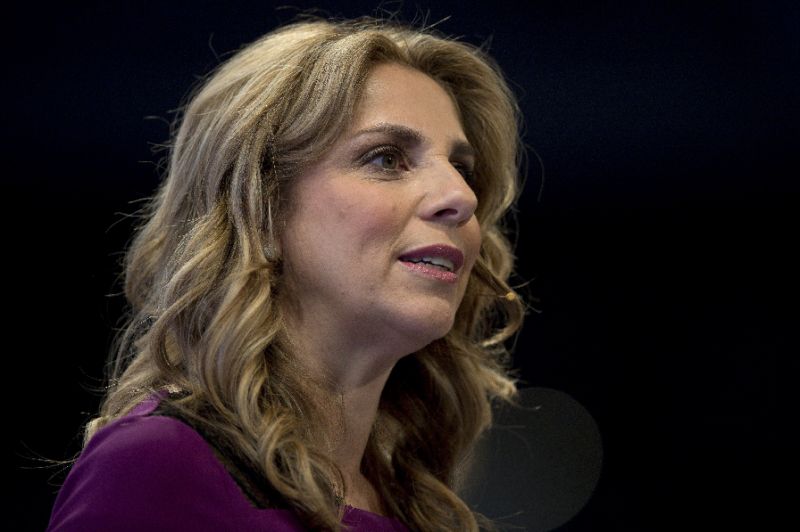 Facebook on Monday became the latest US tech giant to announce new investment in Britain with hundreds of extra jobs but hinted its success depended on skilled migration after Britain leaves the European Union.
The premier social network underlined London's status as a global technology hub at a British company bosses' summit where Prime Minister Theresa May sought to allay business concerns about Brexit.
"London is absolutely a global hub for technology," Nicola Mendelsohn, Facebook's vice president for Europe, the Middle East and Africa told the Confederation of British Industry (CBI) conference.
Mendelsohn said Facebook would open its new headquarters in the British capital next year, taking its UK workforce to 1,500 from around 1,000 now.
"It's a place where, frankly, our engineers want to come and work," she said, stressing that the company had staff from 65 nationalities working in London.
"The movement of talent is something that obviously matters to us," she said, although she added it was "too early to say" what effect Brexit could have.
Written by Administrator
Friday, 18 November 2016 15:37
A British court ordered thousands of prison officers back to work on Tuesday, saying there had been incidents in prisons during their industrial action and calling the situation "very concerning".
Union leaders had called the 24-hour work stoppage saying the prison system was "in meltdown" but the government said the action was "unlawful" because guards are not allowed to go on strike.
The protest caused disruption in courts -- halting the high-profile murder trial in London of the man accused of killing MP Jo Cox -- after talks between union bosses and the government broke down.
Written by Administrator
Thursday, 17 November 2016 16:19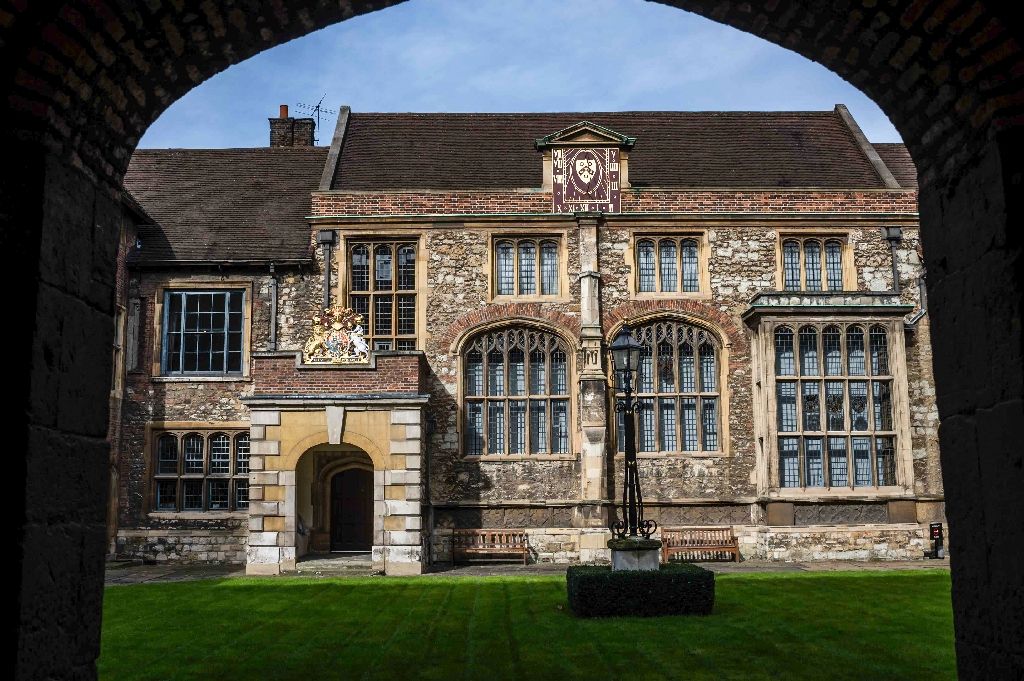 From the Black Death to Henry VIII's break from Rome, a historic mediaeval refuge in the heart of London's throbbing financial centre is destined for a new lease of life -- by allowing women to move in.
Nestled between building sites in the City of London, Charterhouse's grey stone is the abode of a few dozen men who have to be poor and aged over 60 to qualify.
But hundreds of years since the first stone was laid, a revolution is underway: Charterhouse is opening up to women and creating a museum open to the public.
"Not everyone is overjoyed," Stephen McGhee, a former orchestra manager and one of the current "brothers", told AFP during a visit to the complex.
"Some were happy, some not so happy. Whatever happens, it will have to be done very sensitively... and the newcomer will have to adapt to 42 men!"
After living abroad for more than two decades, first in Australia and then Thailand, McGhee said he wanted to return to London for his retirement.
"I had just enough money to buy a cupboard in a kitchen," the 64-year-old said.
He searched online for a solution.
Written by Administrator
Wednesday, 16 November 2016 17:32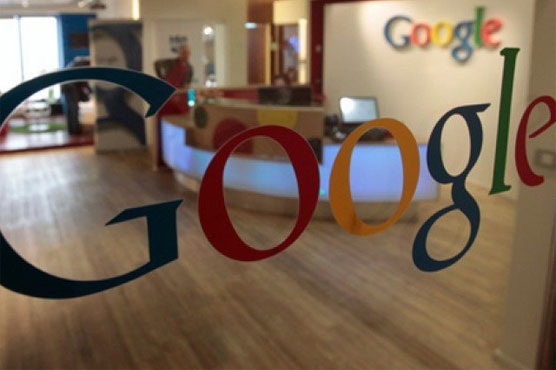 US tech giant Google on Tuesday confirmed it will expand its vast campus in central London, a move a source said is expected to bring 3,000 jobs to the British capital.
Google announced it would add a new office building to a complex currently under development behind London's King's Cross train station, which the tech firm said would be its first wholly owned and designed building outside the US.
"Here in the UK, it's clear to me that computer science has a great future with the talent, educational institutions, and passion for innovation we see all around us," Google CEO Sundar Pichai said in a statement.
"We are committed to the UK and excited to continue our investment in our new King's Cross campus."
An estimated 3,000 jobs will be created by the move, a source close to the matter told AFP.
The ten-storey building adds to Google's previously-announced plans in the British capital, with 2,500 Google employees already working in one office and more due to move into a building set to open in 2018.
In total 7,000 Google staff will eventually be working at the King's Cross hub, with no date given for the opening of the newly-announced third office.
Written by Administrator
Tuesday, 15 November 2016 18:25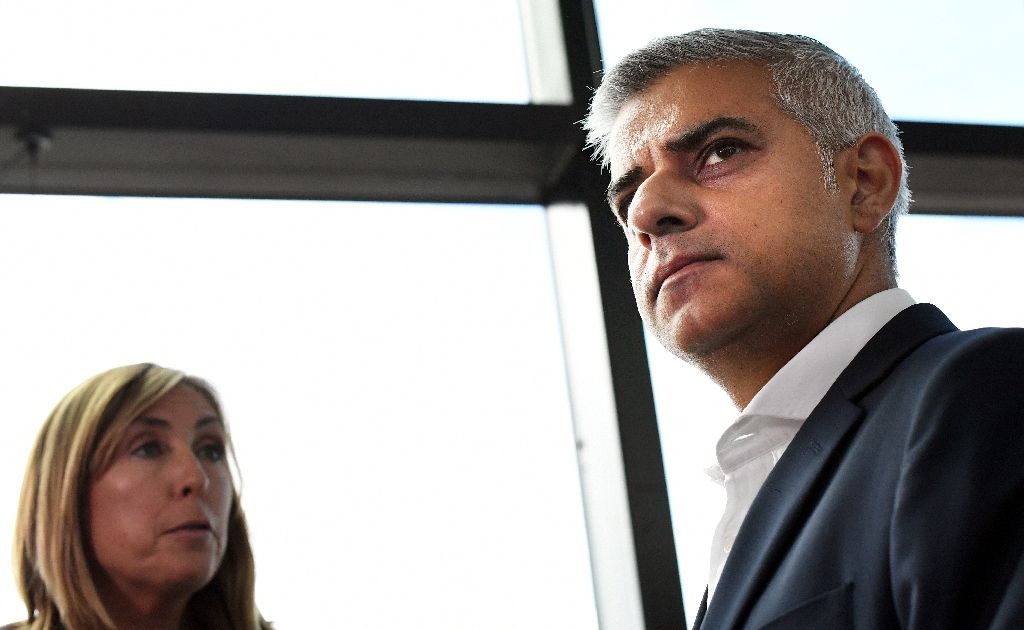 London mayor Sadiq Khan on Monday blamed a lack of integration between communities for fuelling the "divisive political forces" that led to the Brexit vote in Britain and the rise of Donald Trump.
Speaking on the sidelines of a forum in City Hall with mayors from around the world, he urged city leaders to take action or risk further backlash.
"There are populist parties around the world taking advantage of the concerns and anxieties people legitimately have... we (Britain) chose to leave the European Union and we've had a very divisive US presidential election," he told AFP in an interview.
"We've seen with social and scientific advances the globalised northern countries doing very well, but within those countries people feeling they're not sharing the fruits of that prosperity," he added.
<< Start < Prev 1 2 3 4 5 6 7 8

9

10 Next > End >>


Page 9 of 76