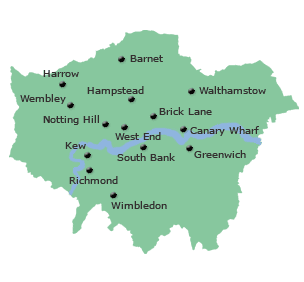 UK news
Written by Administrator
Wednesday, 10 May 2017 16:43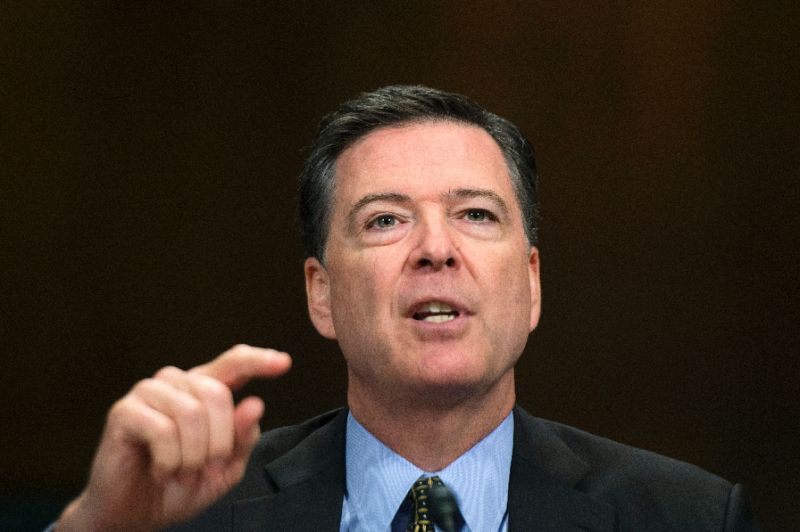 Wall Street wobbled Wednesday as wary investors mulled the political fallout from US President Donald Trump's firing of FBI director James Comey.
European stocks meanwhile posted slight gains, with some analysts detecting an investment flow from across the Atlantic.
"The latest surfacing of the unpredictable side of Trump adds further weight to renewed investor confidence in European stocks," said Accendo Markets analyst Henry Croft.
At the closing bell, stock prices were a touch higher in Paris and Frankfurt, while surging oil prices helped lift London by 0.6 percent.
On the other side of the Atlantic Wall Street was lower, also hit by sliding Disney shares, but the dollar staged a timid recovery, having tumbled to a six-month euro low after Trump ousted Comey late on Tuesday.
"Political uncertainty is resurfacing," said analysts at Charles Schwab after Trump ousted the man who headed a wide-ranging investigation into whether his aides colluded with Russia to sway last year's US election.
Written by Administrator
Wednesday, 03 May 2017 16:24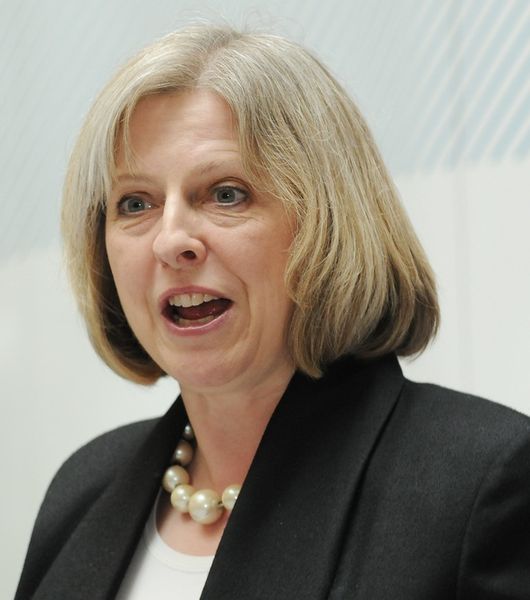 Prime Minister Theresa May on Wednesday accused Brussels of deliberately making "threats against Britain" over the Brexit talks in order to affect the outcome of next month's general election.
In a tough statement outside Downing Street, just hours after the European Union's negotiator set out his plans for the negotiations, May said some people in the EU did not want the negotiations to succeed.
"In the last few days, we have seen just how tough these talks are likely to be," the Conservative Party leader said, charging that Britain's negotiating position had been "misrepresented" in the European press.
Written by Administrator
Tuesday, 02 May 2017 15:11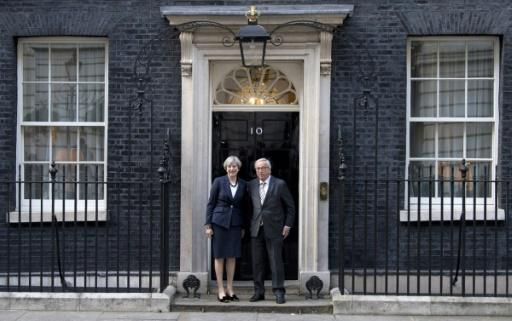 British Prime Minister Theresa May's Brexit strategy came under fresh scrutiny Tuesday following reports of a disastrous meeting with European Commission chief Jean-Claude Juncker.
May has dismissed as "Brussels gossip" accounts of tension at last week's Downing Street dinner, but faces accusations of botching the first face-to-face talks with EU leaders since triggering Brexit.
The report came just days after German Chancellor Angela Merkel warned Britain that it should have no "illusions" that it could continue enjoying the benefits of EU membership while outside the bloc.
May responded by accusing the other 27 EU countries of lining up against Britain, in a sign of hardening positions on both sides.
Formal negotiations will not begin until after Britain's election on June 8, in which May is expecting to return to office with an increased parliamentary majority.
Written by Administrator
Monday, 01 May 2017 18:22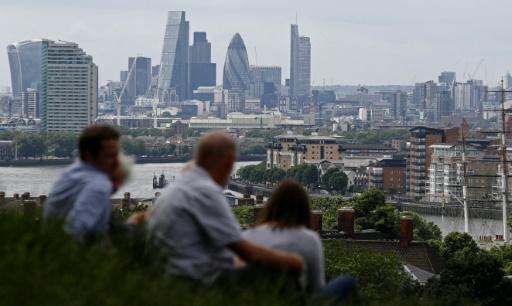 Britain took a significant step towards exposing dirty money in the London property market this week, passing a law allowing the seizure of homes from foreigners who cannot explain how they paid for them.
Anti-corruption campaigners hailed the "unexplained wealth orders" as a potentially game-changing tool to stop wealthy individuals from laundering their money through mansions in the affluent London boroughs of Knightsbridge and Hampstead.
The measure in the Criminal Finances Act, which became law on Thursday, will enable enforcement agencies to seize and if necessary then sell the properties, returning the funds to the country involved.
"If some corrupt official, who we know earns £30,000 ($39,000) or £40,000 a year, buys a house in the UK for £2 million there is unexplained wealth," said Margaret Hodge, an opposition Labour MP who campaigns on this issue.
In research published last month, campaign group Transparency International identified London properties worth £4.2 billion that it says were bought by individuals with suspicious wealth.
Written by Administrator
Sunday, 30 April 2017 19:22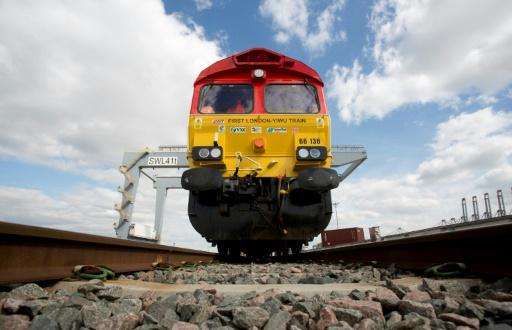 Laden with whisky and baby milk, the first freight train linking China directly to the UK arrived in the eastern Chinese city of Yiwu Saturday after a 12,000-kilometre (7,500-mile) trip, becoming the world's second-longest rail route.
The journey is the latest effort in China's drive to strengthen trade links with western Europe along a modern-day "Silk Road" route.
"The train arrived at around 9:30am (0130 GMT) to Yiwu on Saturday," the Yiwu Tianmeng Industry Company told AFP.
The world's top trading nation launched the "One Belt, One Road" strategy in 2013, and has since poured millions into constructing vast infrastructure links.
The train -- which was also carrying pharmaceuticals and machinery -- departed London on April 10 and passed through France, Belgium, Germany, Poland, Belarus, Russia and Kazakhstan during its 20-day trip before arriving in Yiwu in eastern Zhejiang province, a major wholesale centre for small consumer goods.
Written by Administrator
Thursday, 20 April 2017 11:14
British lawmakers on Wednesday overwhelmingly backed Prime Minister Theresa May's call for a snap election, paving the way for a June vote she hopes will give her a "mandate to complete Brexit".
The House of Commons voted by 522 to 13 to hold a general election on June 8 -- plunging Britain back into political uncertainty just weeks before the start of negotiations on leaving the European Union.
Addressing MPs beforehand, May said an early vote would strengthen her hand in dealing both with Brussels and domestic critics seeking to "frustrate the process" of Brexit.
"I will be asking the British people for a mandate to complete Brexit and to make a success of it," the Conservative leader said, to cheers from her lawmakers sitting behind her.
May stunned the country on Tuesday when she announced her plan for an early vote, despite having repeatedly said she would wait until the next election scheduled in 2020.
Written by Administrator
Sunday, 09 April 2017 12:26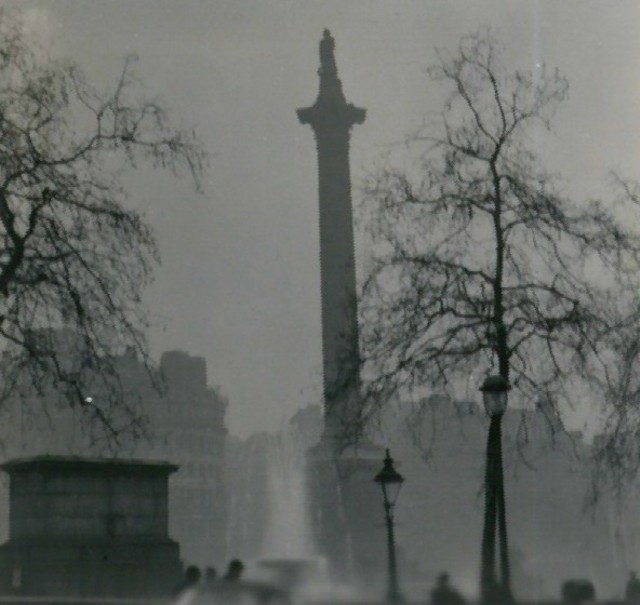 Gone are the days of London's "pea souper" smogs, but like many European cities, the British capital is once again being choked by pollution - and has road traffic firmly in its sights.
In 1952, the Great Smog suffocated London for five days, bringing the city to a standstill as soot-filled clouds descended onto the streets and into people's lungs, leaving more than 12,000 dead.
The crisis prompted a clampdown on the use of coal in the city - but decades on, pollution is still causing more than 9,000 premature deaths per year.
This time, the key culprit is nitrogen dioxide (NO2), produced by cars and trucks - and particularly diesel engines, which emit three times more NO2 than petrol vehicles.
Written by Administrator
Thursday, 06 April 2017 17:32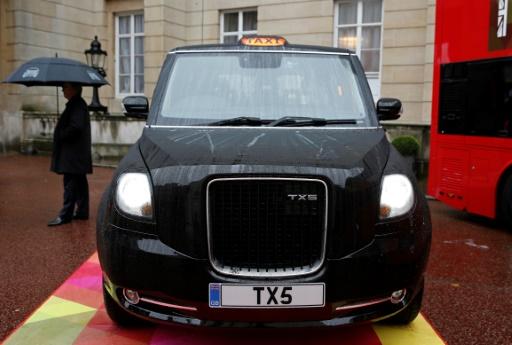 Drivers of the most polluting cars will be charged to travel into the centre of London from 2019, Mayor Sadiq Khan said Tuesday, describing his city's air as "lethal".
Khan hopes the move will halve harmful nitrogen oxide emissions in central London, where air pollution is thought to cost 9,000 premature deaths per year.
Under the scheme, vehicles will be charged £12.50 ($15.50, 14.60 euros) to enter a planned "ultra-low emissions zone" (ULEZ) around the city centre.
Diesel cars more than four years old in April 2019 and petrol cars more than 13 years old will face the charge 24 hours a day.
Private buses, coaches and trucks failing to meet emissions standards will have to pay £100.
Written by Administrator
Wednesday, 05 April 2017 17:40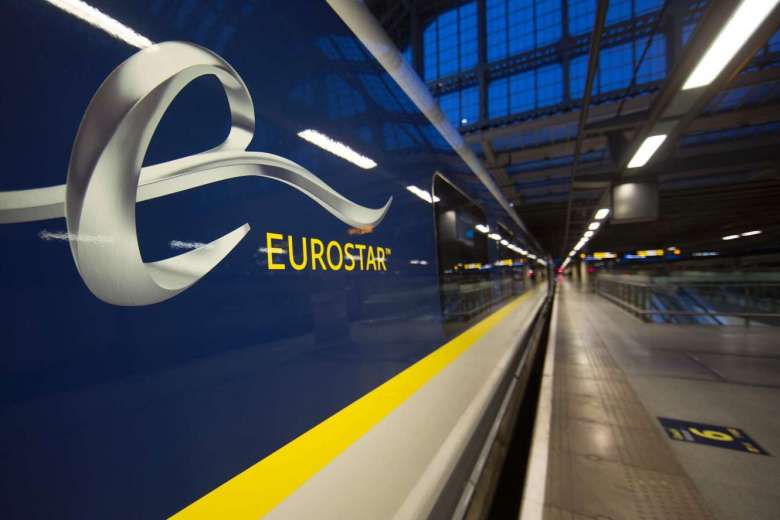 A man suspected of preparing acts of terrorism was arrested on Tuesday (April 4) as he was trying to leave Britain from a central London train station served by Eurostar, police said.
The 18-year-old was apprehended by the counter-terrorism command at St Pancras International station, from where Eurostar trains depart to continental destinations including Paris and Brussels, London's Metropolitan Police said.
"He was arrested on suspicion of preparation of acts of terrorism, dissemination of terrorist publications and inviting support for a proscribed organisation," the police said in a statement.
Written by Administrator
Wednesday, 29 March 2017 10:32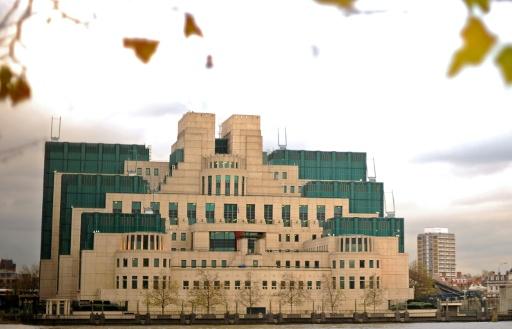 Britain's intelligence expertise may be "too precious" to use as a bargaining tool in the upcoming Brexit talks, experts said, after a terror attack in London highlighted the need for continued European security cooperation.
The suggestion that Britain could use security to negotiate with Brussels came following US President Donald Trump's election and his calls for a more isolationist foreign policy.
"If the US does adopt a more isolationist stance, then ongoing security cooperation with the UK becomes more valuable," the Institute for Government said in November.
"This could strengthen the UK?s negotiating hand in Brexit talks, as it could use the promise of ongoing cooperation on security measures to extract a more favourable deal from the EU," the think tank said in a report.
<< Start < Prev 1 2 3 4 5

6

7 8 9 10 Next > End >>


Page 6 of 76