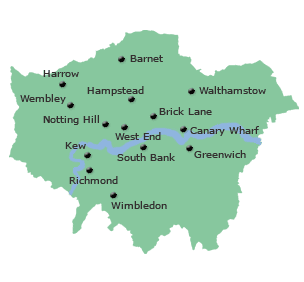 UK news
Written by Administrator
Sunday, 09 July 2017 16:03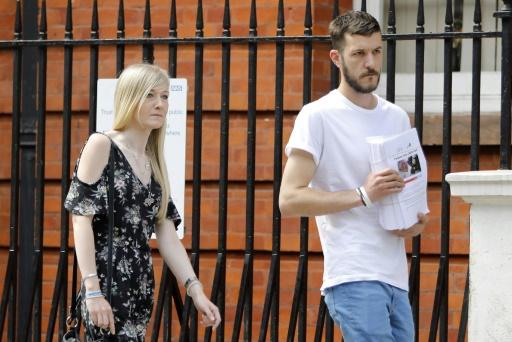 The parents of a terminally-ill British baby boy on Sunday delivered a petition of over 350,000 signatures demanding they be allowed to take him to the United States from treatment.
Supporters joined 11-month-old Charlie's parents Connie Yates and Chris Gard outside London's Great Ormond Street hospital (GOSH), calling for him to be released so he can travel to the US for experimental treatment.
The hospital said on Friday it would let the courts re-examine claims that he could be treated, citing "fresh evidence" after US President Donald Trump and Pope Francis drew international attention to the case.
Written by Administrator
Friday, 07 July 2017 15:24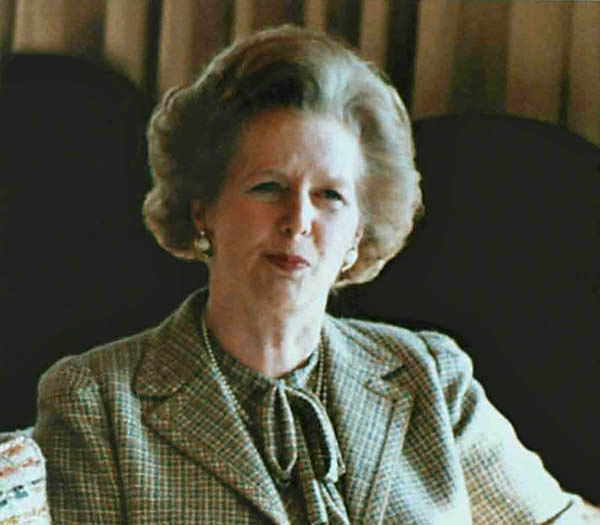 British Prime Minister Theresa May called for plans to put up a statue of "Iron Lady" Margaret Thatcher outside the British parliament to go ahead despite concerns it could be targeted by vandals.
"I understand there are a number of issues that have been raised around the statue," the Conservative leader told the BBC on Friday (July 7).
"There should be no suggestion that the threat of vandalism should stop a statue of Margaret Thatcher from being put up," said May, who has dismissed parallels with her fearsome predecessor.
The plan is to put up the £300,000 (S$537,000) bronze statue on Parliament Square next to political greats such as wartime prime minister Winston Churchill and Indian independence icon Mahatma Gandhi.
Written by Administrator
Wednesday, 05 July 2017 16:00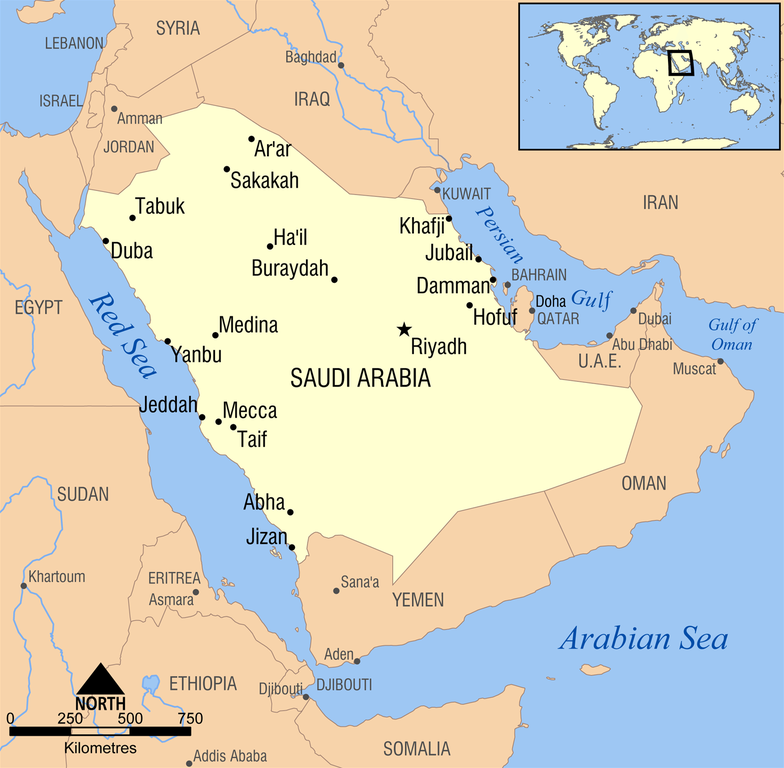 Foreign funding for Islamist extremism in Britain mostly originates from Saudi Arabia, a think-tank report said on Wednesday in claims that were branded as "categorically false" by the Saudi embassy.
"While entities from across the Gulf and Iran have been guilty of advancing extremism, those in Saudi Arabia are undoubtedly at the top of the list," Tom Wilson, a fellow at the Henry Jackson Society, said in a statement.
According to the hawkish London-based foreign policy think-tank, Saudi Arabia has since the 1960s "sponsored a multimillion dollar effort to export Wahhabi Islam across the Islamic world, including Muslim communities in the West".
The ultra-conservative kingdom is the cradle of the austere Sunni doctrine of Wahhabism and is home to Islam's holiest site in Mecca.
Funding from Saudi Arabia has primarily taken the form of endowments to mosques, the report said, which have in turn "played host to extremist preachers and the distribution of extremist literature".
Written by Administrator
Friday, 30 June 2017 09:40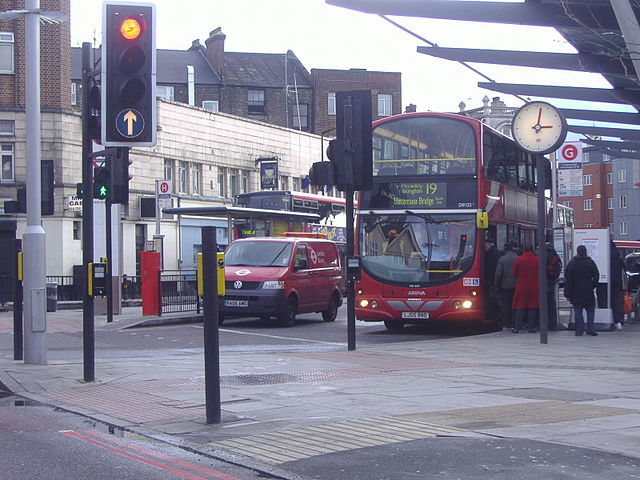 Worshipers leaving a London mosque just after midnight on Monday were helping an unwell elderly man when the driver of a van deliberately targeted them, eyewitnesses said, and the attacker shouted: "I want to kill all Muslims." One person was left dead and eight people were injured in the attack, at least two of them seriously.The van swerved toward the people outside the Finsbury Park Mosque in north London just as they began to assist the man, who had collapsed.
"He turned left into the alleyway, and he just drove at people," eyewitness Abdiqadir Warra told AFP.
"Some of them he took a few meters. A man was inside in the van, I saw with my eye, and the old man was also on the ground, and I see some people were also injured. Some of them were very bad."
Written by Administrator
Monday, 26 June 2017 19:58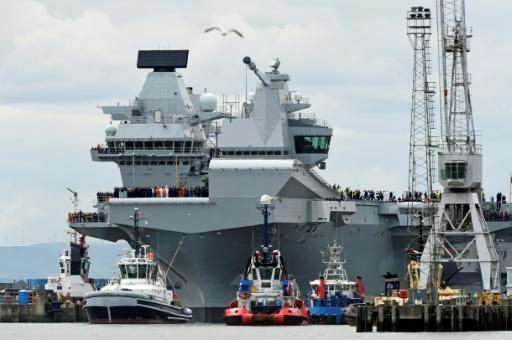 Britain's new and only aircraft carrier -- the largest and most powerful ship ever built for the Royal Navy -- set off for its first sea trial in Scotland on Monday.
HMS Queen Elizabeth, a 280-metre (919-foot), 65,000-tonne vessel, left the dock at the port of Rosyth on the Firth of Forth estuary near Edinburgh.
The ship cost £3.0 billion (3.4 billion euros, $3.8 billion) to build in a project employing 10,000 people and will be the country's future flagship.
It can operate with a crew of 1,000 and 40 aircraft.
The HMS Queen Elizabeth "leaves Rosyth for the first time," the Royal Navy said on Twitter.
Britain has been without any carrier strike capability since the government scrapped previous vessels in 2010 as part of austerity measures to curb a huge deficit.
The giant ship left the dock at high tide but will have to wait for low tide to be able to pass under the road and rail bridges across the Firth of Forth.
"I think there are very few capabilities, by any country, that are as symbolic as a carrier strike capability," commanding officer Captain Jerry Kyd told reporters.
"These are visible symbols of power and power projection," he said.
Sea trials in the North Sea will continue through the summer and the ship will eventually be taken to the Royal Navy base in Portsmouth at the end of the year.
Written by Administrator
Monday, 26 June 2017 13:54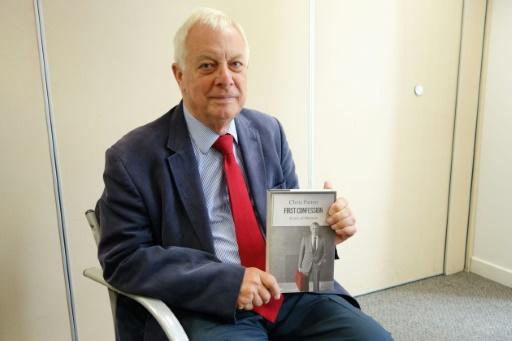 The world is watching Hong Kong as a "test case" of whether Chinese promises mean anything, Britain's last governor said ahead of the 20th anniversary of his tearful departure from the city.
Chinese President Xi Jinping will visit Hong Kong to mark the anniversary of its handover from British rule on July 1, and Chris Patten said Xi should reaffirm Beijing's respect for the city's unique brand of autonomy dubbed "one country, two systems".
By and large, he said, China had respected its treaty obligations to Hong Kong and Britain in the years after the 1997 handover.
But more recently, under Xi, Patten said: "I think there's been more and more indication of Beijing tightening its grip on Hong Kong and on Hong Kong's windpipe."
Building up to Xi's visit, Hong Kong has seen multiple protests by pro-democracy activists as concerns rise that Beijing is trampling over the handover agreement by interfering in a range of areas, from politics to the judiciary, education and media.
Xi's visit will be his first since becoming president in 2013 and will culminate with the inauguration of Hong Kong's new leader, Carrie Lam, on Saturday.
"It'll be interesting to see how well that's received or how well he's protected from a dialogue with people in Hong Kong," Patten told reporters in London.
Written by Administrator
Sunday, 25 June 2017 10:15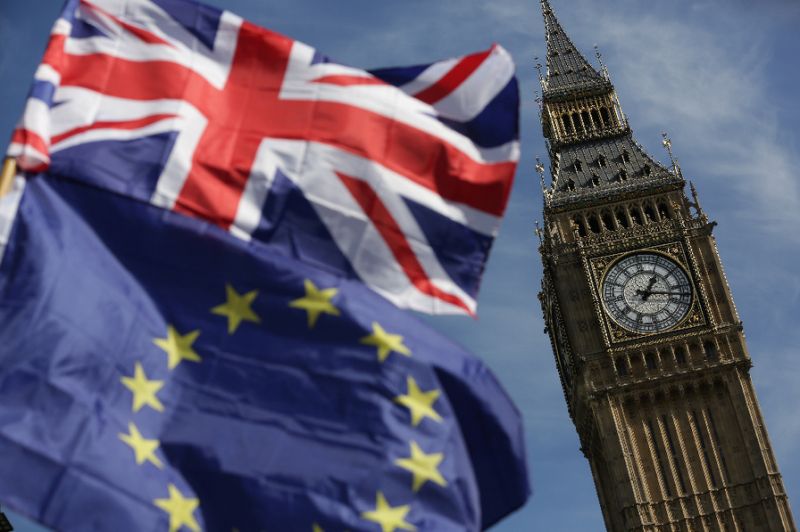 Britain's parliament shut down external access to e-mail accounts on Saturday following a cyberattack.
Parliamentary authorities described the attack as "sustained and determined", in an email sent to lawmakers and published by the Daily Telegraph.
"Earlier this morning we discovered unusual activity and evidence of an attempted cyberattack on our computer network," it read.
"Closer investigation by our team confirmed that hackers were carrying out a sustained and determined attack on all parliamentary user accounts.
"We have been working closely with the National Cyber Security Centre to identify the method of the attack and have made changes to prevent the attackers gaining access."
Written by Administrator
Wednesday, 21 June 2017 12:18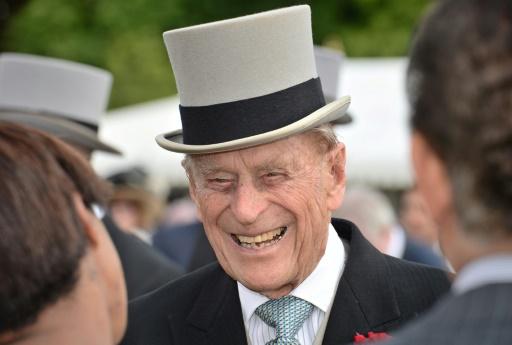 Prince Philip, the 96-year-old husband of Queen Elizabeth II, has been admitted to hospital as a "precautionary measure" for treatment of an infection, Buckingham Palace said Wednesday.
The infection arose from "a pre-existing condition", the palace said.
The Duke of Edinburgh, who is to retire from public duties later this year, was admitted to King Edward VII Hospital in London on Tuesday night.
Prince Philip was due to accompany the monarch to the state opening of parliament on Wednesday as well as the Royal Ascot horse races.
Their eldest son Prince Charles, the heir to the throne, accompanied Queen Elizabeth to the Houses of Parliament in his place.
"Prince Philip is in good spirits and is disappointed to be missing the state opening of parliament and Royal Ascot," a Buckingham Palace spokesman said.
"Her Majesty is being kept informed and will attend Royal Ascot as planned."
Written by Administrator
Monday, 19 June 2017 15:11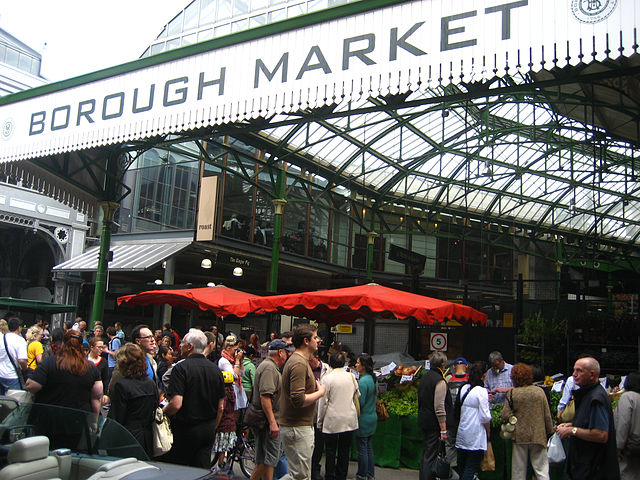 As London's terror-hit Borough Market reopened Wednesday, a local poet's words echoed around: "Let them, the traders, appeal to your tastes, there is much to be gained from the wonderment of this place."
Stall holders, London Mayor Sadiq Khan and media mogul Rupert Murdoch were among the 200-strong crowd that broke into applause as the 27-year-old poet ended his ode to the historic market.
"I am a local boy, it has been a real roller-coaster," rapper-turned-poet Suley Muhidin told AFP.
"London has responded really well, we've really supported each other, so much love. We are united."
The market, which has stood on the site since the 13th century, fell silent shortly before 10:00 am (0900 GMT) in honour of the eight victims of the van and knife attack 11 days ago, when three terrorists rampaged through its popular bars and pubs.
The silence was broken by fruit and vegetables merchant Paul Wheeler, who tearfully rang the historic market bell that signalled a return to business.
Within minutes, customers were hopping between the tight-knit community of stalls offering cured meats, pungent cheeses, spices and fresh bread, seafood, exotic vegetables and olives.
"Borough Market has a very strong spirit of its own, and in a way we're not really competitors, we are all part of a family," said Monika Linton, founder of Spanish food importer "Brindisa".
"The ceremony was a momentous moment for the community to try and reclaim the space from the tragedy of Saturday."
- 'Very harrowing' -
Donald Hyslop, chair of trustees at Borough Market, told AFP that feelings were still running high.
"Everyone's feeling very mixed emotions. We're still feeling raw.
"There has been a market in this area for 1,000 years. It has survived fire, flood, plague and war," he told the crowd.
"It has just been a part of the everyday life of the city and its communities - a place people come to shop, eat, socialise and laugh.
"When people are ready to come, they will be welcome with open arms and their support and solidarity is absolutely vital."
His call was soon answered, with visitors from far and wide pouring through the market's gates.
"We wanted to bring some good wishes," said visitor Angela Silcock, from Arizona.
"Everything about the market is special, from the structure itself. It's a great way to spend a few hours, it's a great London experience."
Australian Anthony Bridgeman said he had come to "show support". Two of his compatriots were among the eight killed.
"It's knocked London sideways, and everyone's rallying and got to get back on their feet," he said.
"It's a historical market, great produce and we love London, we want to support London."
Fish merchant Les Salisbury said traders could potentially lose out from the closure since the attack.
"Our insurance company is looking into it, but there are other people worse of than us so it's not a real concern," he said.
Religious leaders blessed the grand art-deco building where the three assailants were shot dead by police.
"We wanted to respond to the request (by) going around the market, saying prayers, sprinkling holy water, asking for cleansing (of) all the terror that we have experienced on our streets and give thanks to the wonderful triumph of the human spirit," said Christopher Chessun, the Bishop of Southwark, whose cathedral is right next to the market.
As the lunchtime rush of customers arrived, basking in the summer sunshine, it appeared that it was business as usual, but for traders, the wounds will take time to heal, said Linton.
"You need to somehow get back to normality, but it's been very harrowing." afp
Written by Administrator
Sunday, 18 June 2017 20:51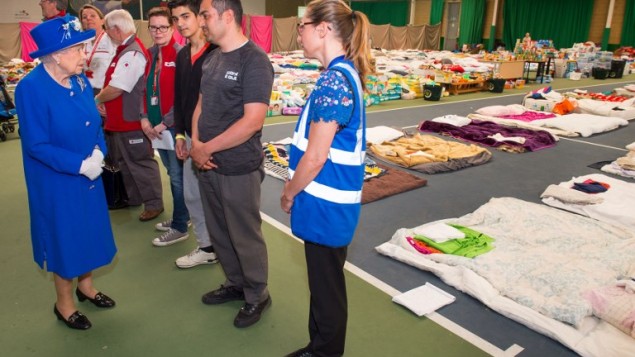 A total of 58 people are presumed dead after the devastating fire in a London tower block, police chief Stuart Cundy told reporters on Saturday as public anger continues to grow. "We've worked tirelessly to establish how many people we believe were in Grenfell Tower on the night and at this point in time we are unable to say that they are safe or well," he said.
"Sadly at this time there are 58 people who we have been told were in Grenfell Tower on the night that are missing and therefore sadly I have to assume that they are dead," he said. The number of confirmed fatalities remains at 30.
<< Start < Prev 1 2

3

4 5 6 7 8 9 10 Next > End >>


Page 3 of 76